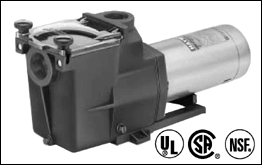 North River is proud to offer pool owners in the Mid-Hudson Valley a comprehensive selection of pool maintenance chemicals, replacement parts, and accessories.
CHEMICALS
North River uses lithium based chlorine, the best sanitizer on the market.  It  dissolves instantly, is totally soluble, and will not overstabilize. It is used at a ratio of 2.7 ounces per 5,000 gallons.
North River also offers complete chemical solutions for seasonal pool openings and closings.  These chemicals safely prepare your pool for a trouble free swim season and a safe winter hibernation.
In addition to our line of routine maintenance chemicals, North River offers a comprehensive line of chemicals to address specific problems.  These problems range from high iron content to aggressive forms of algae.  If you have a specific problem with your water quality, please contact us.
REPLACEMENT PARTS
Do you have a broken part, leaky fitting, or did you lose something? Don't worry, we can help!  We are proud to offer replacement parts for all of your pool's systems.  If you need service, give us a call or email us. We will be happy to diagnose your problem, order the appropriate replacement part, and return your pool to top operating condition.
ACCESSORIES
Do you need something to enhance your backyard paradise?   We offer a wide range of accessories.  We offer heaters and heat pumps, winter safety covers, spa covers, robotic pool cleaners, ladders, and more!